More than three and a half decades ago a group of Engineering Professionals drawn from the Construction Industry with rich and varying experience decided to join their hands together and TECH-SHARP was born in 1981 – a company that offers its clients a cost effective, efficient and reliable business partner.
From a modest start, TECH-SHARP has grown to-day to the status of a leading player offering total solution to its clients.
TECH-SHARP pays attention to the minutest of details – right from the exact dimension control, to planning, work-scheduling, adherence to quality control and International HSE standards, specifications and cost control – completing the project well ahead of the schedule.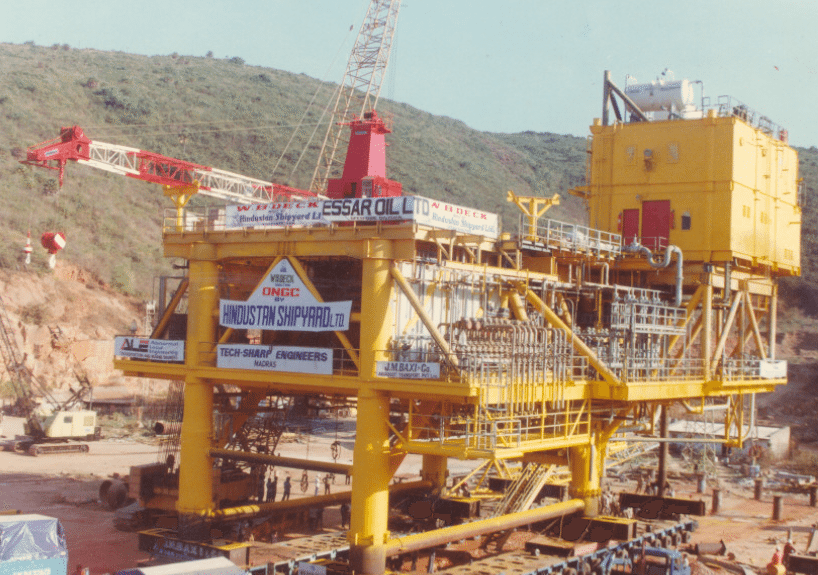 Why choose us
Since 1981, Tech-Sharp has been at the apex of Technological Innovation in the field of Heavy Industries' Construction. These points would only help you like us more.
Quality Driven Process
Our work ethic ensures that your project flows smoothly and efficiently. We have a streamlined channel of communication ensuring constant updation, and review collection during the project.
On Time Delivery
We believe that time is money. That's why, Quick turn around time, round the clock service & on time delivery are something that we hold close to our hearts.
Technical Competence
We have been working with world's leading industries on a wide variety of projects with varying complexity including but not limited to Piping, Pipeline (Cross Country), Tankage, Offshore Platforms, Boiler Works and lot more.
Cost Efficient
Well Planned, and Systematic Project Management and Seamless Communication ensure that the project is completed with minimal cost without compromising on time or quality. 
Precision
We, at Tech-Sharp, maintain perfection and deliver results as per requirement of our clientele. Final phase is validated using trusted quality measures, enabling highest value.
Under One Roof
Tech-Sharp is 'one-stop-shop' providing everything you need to successfully convert your ideas and designs into a reality.
Our mission
To deliver high calibre, competent and reliable solutions and elicit total customer satisfaction.
Our vision
To become the world's most preferred project works engineering construction company through foresight and innovation.